12 Jul

These Super HV Ear Protector have a yellow high visibility design perfect for working outdoors, with a foldable design allowing these ear protectors to fold down to a palm size.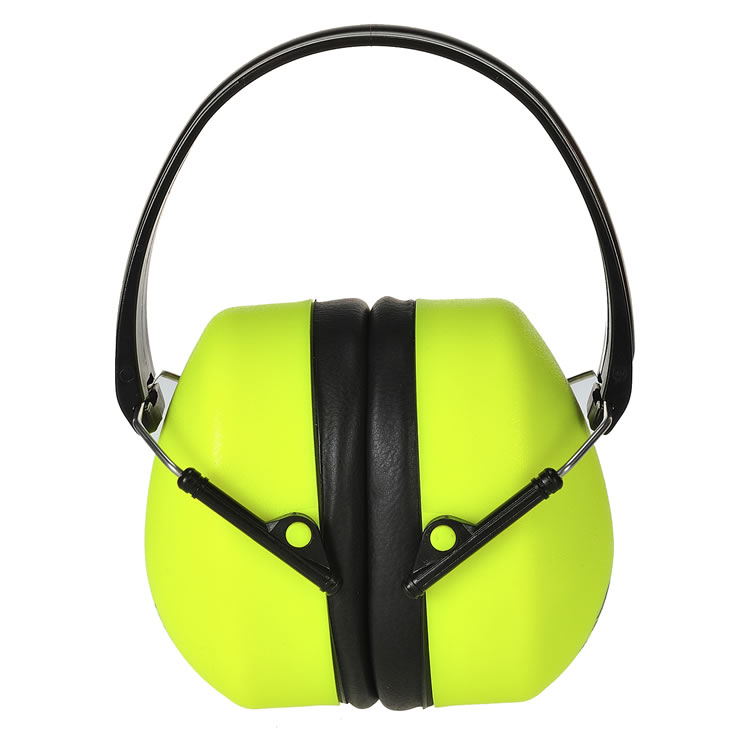 Product information
Hi-Visibility color for increased visibility
Adjustable dual pin system provides multiple positioning for better fit
Folds to palm size preventing external contamination
Excellent attenuation rate
Every day, in many workplaces, workers are exposed to various harmful agents such as noise, vibration, stress, etc., which may have negative effects on their health safety and performance. Noise is considered as the most common and one of the most harmful agents of working environments worldwide.
Hearing loss is the No. 1 sensory disability in the world, and the World Health Organization estimates that 16 percent of hearing loss worldwide is attributable to occupational noise exposure. To minimize the risk of incurring hearing loss due to noise, it is important for organizations, employers and individuals to understand how they can better protect themselves and their employees from excessive noise in the workplace.
Noise-induced hearing loss and tinnitus, or ringing in the ears, can occur from exposure to loud sound. The critical factors are the noise level, measured in decibels (dB), and the duration or how long the sound is heard. As the sound level increases, the length of time that a person safely can listen to the sound decreases. A one-time exposure to an intense, "impulse" sound – like gunfire – or repeated exposures to loud sounds 85 dBA and greater – like working around machinery noise all day – has the potential to rob people of precious hearing or cause permanent ringing in the ears.
While excessive noise is present in many work environments, manufacturing industries record some of the highest rates of noise induced hearing loss globally.
Sectors with the highest risk for developing hearing loss from noise are;
1) Mining, quarrying and oil and gas extraction,
2) Construction
3) Agriculture, forestry, fishing and hunting.
Noise-induced hearing loss is so prevalent in the mining industry that almost 27 percent of workers have been diagnosed with hearing loss.
However, the typical workplace is quite different from the laboratory setting where the NRR measurements are conducted. Workers have to move around, wear other protective gear, experience changing temperatures in their environment and concentrate on getting their work done correctly.
Noise-induced hearing loss often goes undetected because there are no visible symptoms. It develops gradually over a long period of time, and isn't painful. By educating organizations and individual workers on how to properly utilize their HPDs, the gap between the NRR and the attenuation realized in the workplace may be narrowed, ultimately helping prevent hearing loss and tinnitus.
Order for your Super HV Ear Protector – PS41 Now or call 08057778800